After a kitten was found close to death, two unlikely foster "parents" helped him get back on his feet.
And the pictures are adorable...
For decades now, cats and dogs have been sworn enemies.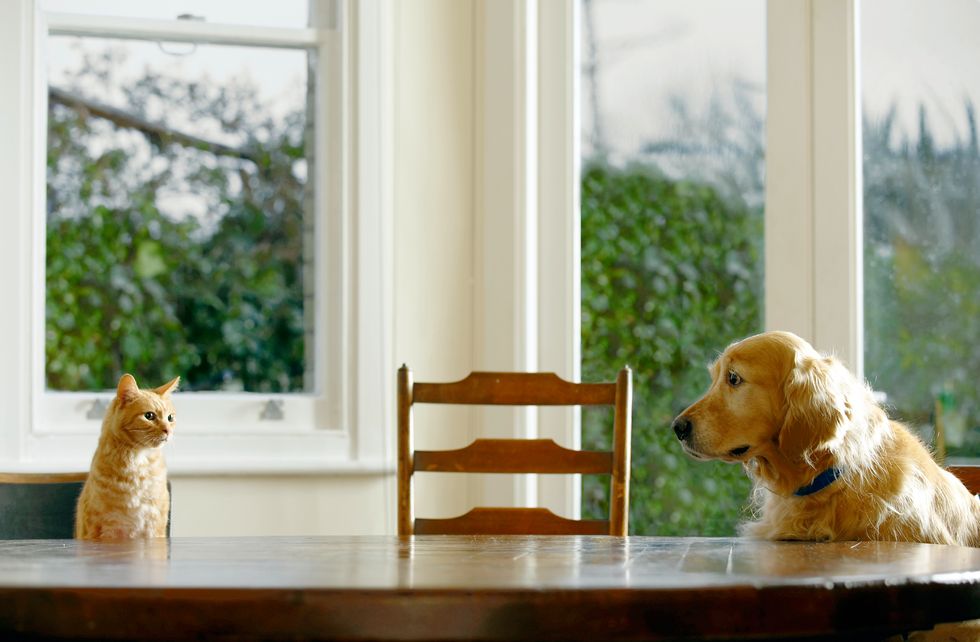 Well, they have been in the movies, that is.
It's a tale as old as time.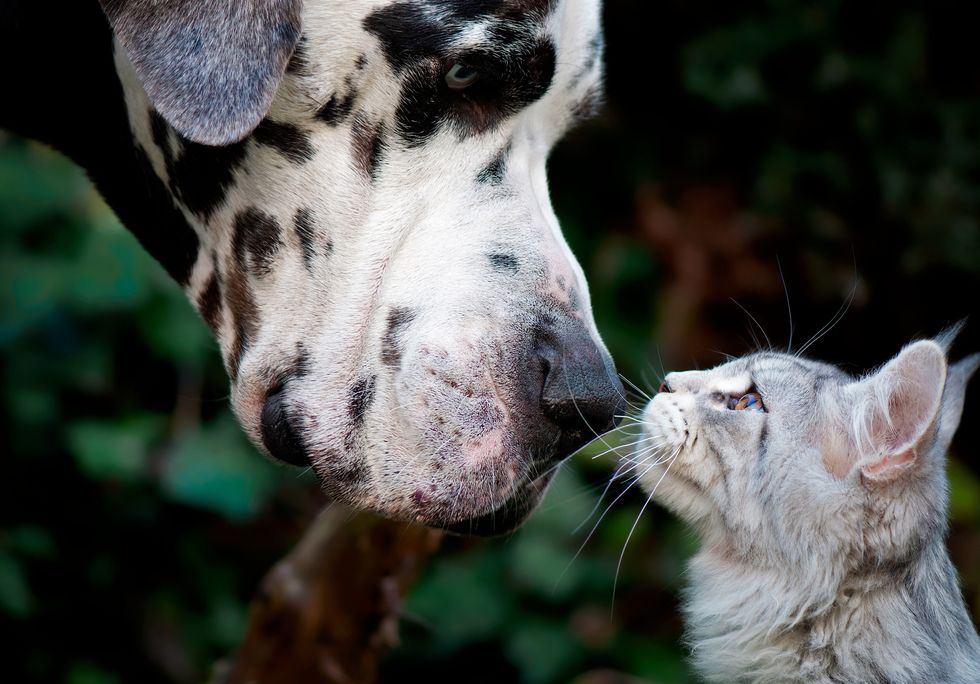 The dog chases the cat, the cat chases the dog... And so on.
But, in reality, their relationships are a little less complex.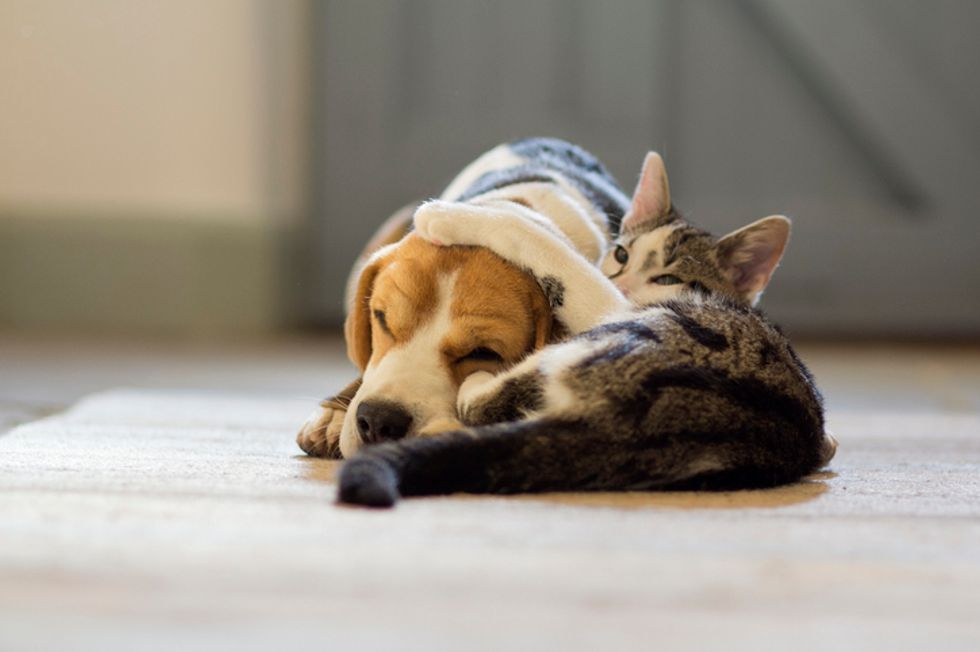 Over the years, there have been countless cases of cats and dogs living in harmony with one another.
And there really isn't anything else quite as wholesome.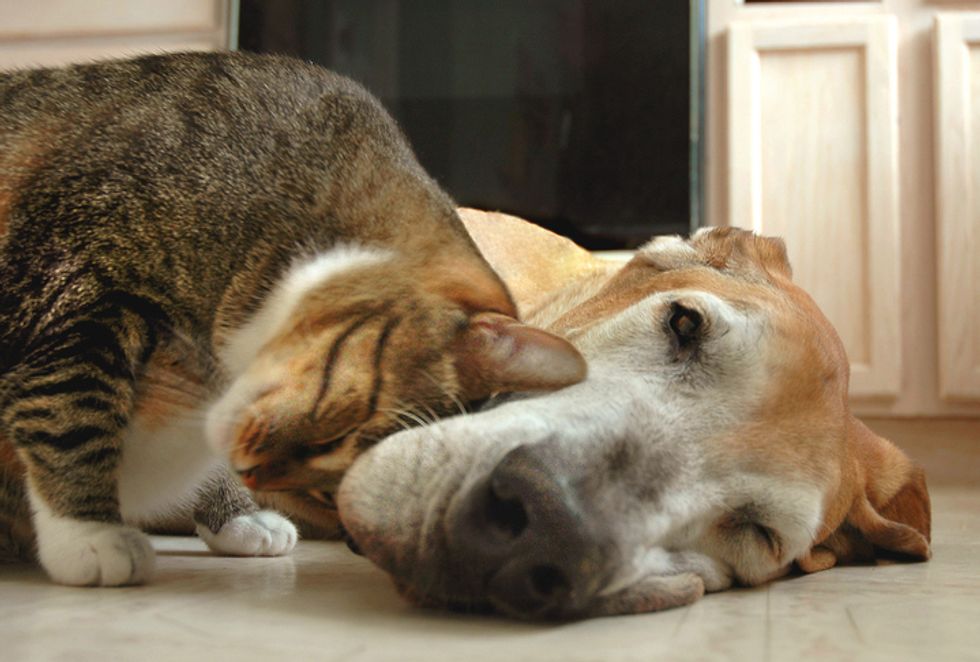 The internet is awash with heartwarming tales of interspecies friendships between cats and dogs, but the latest may just be the most adorable yet.
A photo of a cat who thinks he's a dog has blown up online...
But the reason behind it is so heartwarming.
Cat photos in general dominate the internet...
The only content that comes close is pictures of dogs.
So this is a double whammy...
As you can imagine. And people can't seem to get enough...










Reddit user Doudouisawesome, known as Nathalie posted the story online...
Weird doesn't even come close...
Nathalie's husband was the one that found Azmael lying in his own blood...

"He tried to find the cat's family but no one knew him," she said, "so we took him to the vet and he miraculously survived."
Replying to questions about the cats "resting bitch face..."
"When he was a kitten, I'm 78% sure that he didn't have such a mean face, though."

She adds: "He couldn't walk when he was a baby, because of the injuries he had when we found him. Now we're very happy we've kept him, he's weird and can't run properly, but he has a nice comfy life."
The kitties adoptive "parents" still look after him like one of their own...
Liam is a White Swiss Shepherd, and Nimue is an Altdeutscher Schäferhund.
So cute!