For some reason, it seems there are just some household tasks that people overlook. Sure, you're keeping up with your dishes and wiping down your counters - but when was the last time you actually washed your pillows?
Well, one TikTok user, Lexi, answered that question on behalf of her husband. In fact, she shared a video of her washing her hubby's pillows for the first time in 5 long years - and the internet is absolutely flabbergasted at the results.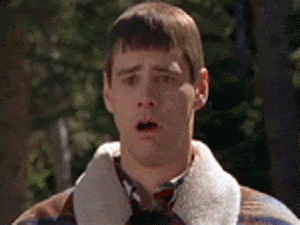 An old pillow can be pretty unforgivable. Flat, lumpy, and unappealing are the words that spring to mind - but did you know they could also basically be a health hazard? After 5 years of head sweat, Lexi's husband's pillows were looking a little worse for wear - and so she decided to take action... and documented the gruesome process on TikTok!

She first put the pillows in the bathtub and soaked them in warm water. She then added a good amount of laundry detergent and extra products to help improve their scent. After this, she applied OXI Clean stain-removal powder and allowed it to soak into the pillows for a whole day.
The water quickly started to turn a pretty nasty color. But after a whole day, the shade needed to be seen to be believed.
@pwincesslexx

Stripping my husbands favorite pillows after 5 years🤢 #fyp #foryoupage #pillowchallenge #cleantok #gross #strip
Lexi then took the (much whiter) pillows and ran them through her washer. But if the video wasn't quite gross enough, she then zoomed in on the hairs and other detritus the pillows have left behind in her tub.
It seems TikTok is the place for gross-out vids, as this clip has since had over 4 million likes at the time of writing. But it's safe to say people have had a pretty strong reaction to the video, too.
"My dog's pillow is cleaner... it is washed once a week - plus our pillows are wiped and sprayed with freshener. Bedding washed every week," one commenter wrote.
Another added: "It's recommended to change pillows every eighteen months. I buy new ones every twelve - eighteen months. Anything longer is just nasty."
"Gross, I've never kept pillows that long and always have a good pillowcase washed regularly. I'd never sleep on pillows like that," added a third.
However, some felt Lexi's husband's pain. "How do you guys wash pillows without them being destroyed. I've I've bought ones that are specifically for machine wash and they still get destroyed in the wash So I just replace them, I use pillow protectors and wash those all the time and replace pillow every 6- twelve months," one commenter beseeched.
Do you wash your pillows? Or do you just replace them at regular intervals?