Greta Thunberg has spoken out about Donald Trump's attacks on her and how they're simply a "hilarious" attempt to deflect from climate change.
Scroll on to hear what the young activist had to say...
Now, seemingly out of nowhere, Greta Thunberg became one of the biggest names in the world.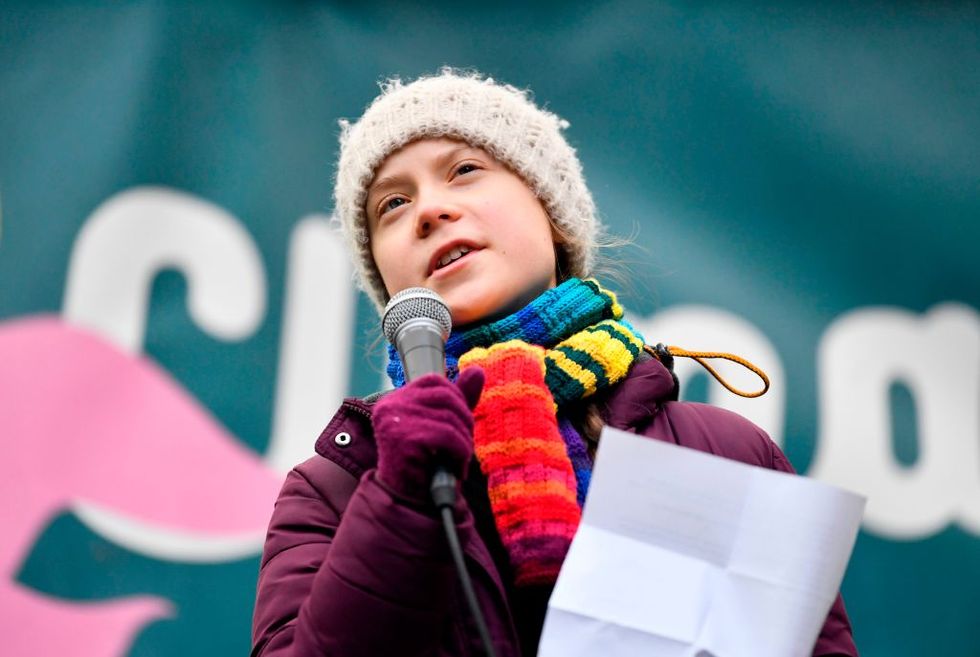 Getty
And now, years later, the young activist continues to dominate headlines.
But where did it all begin?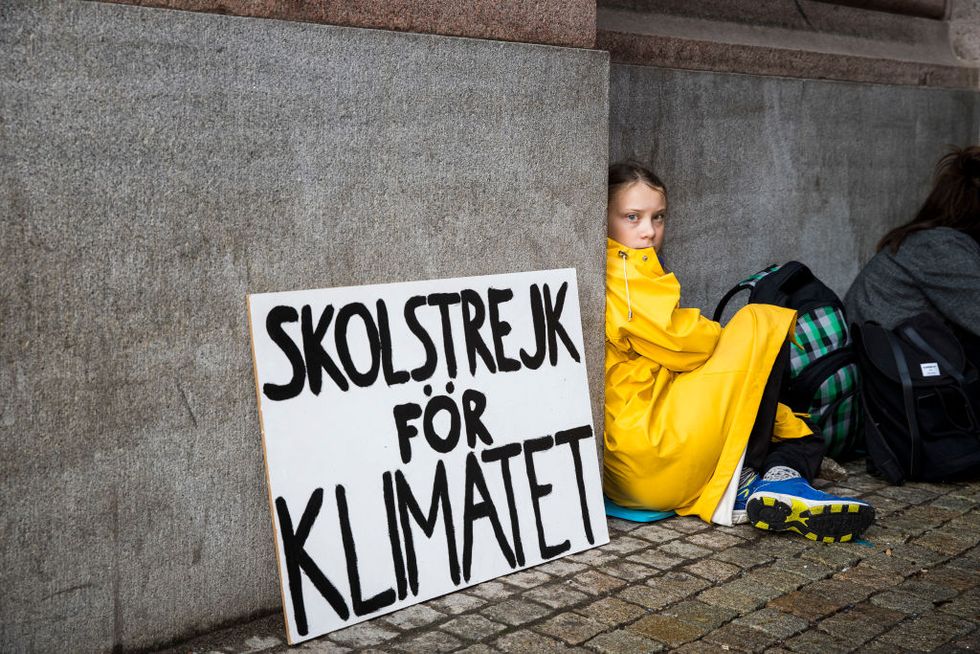 Getty
Starting one day in August 2018, a then fifteen-year-old Thunberg decided to skip school to sit outside Sweden's Parliament in Stockholm with the simple sign, "Skolstrejk För Klimatet" - translating to "School Strike for Climate."
For 3 weeks, the teenager would sit in silent protest outside of Parliament alone...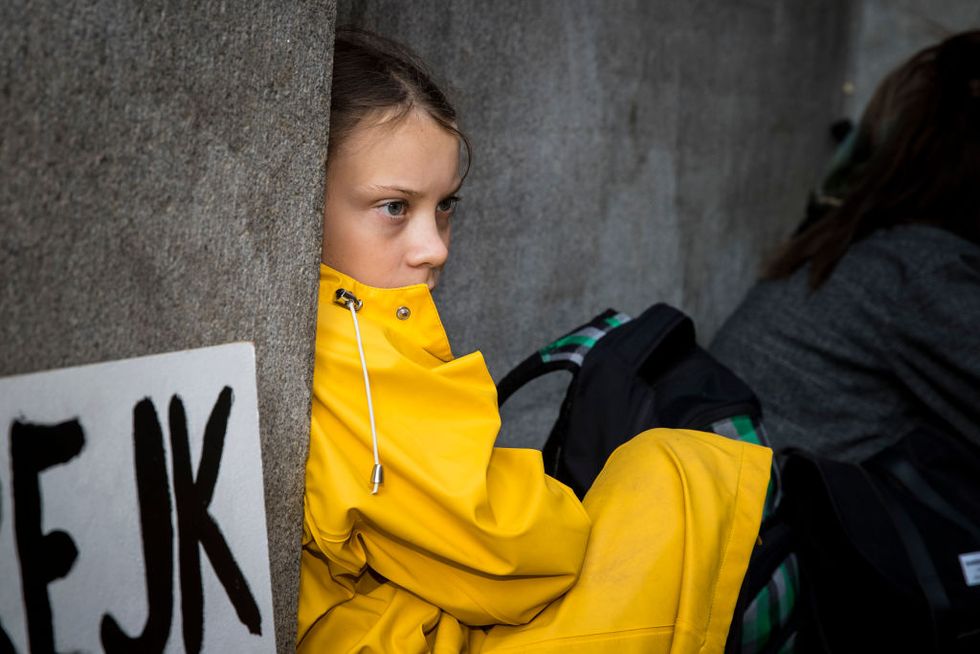 Getty
And vowed to not stop until her government had done something about the climate change crisis. And it didn't take long for her message to catch on.
Photos of the teen sitting in protest went viral on social media...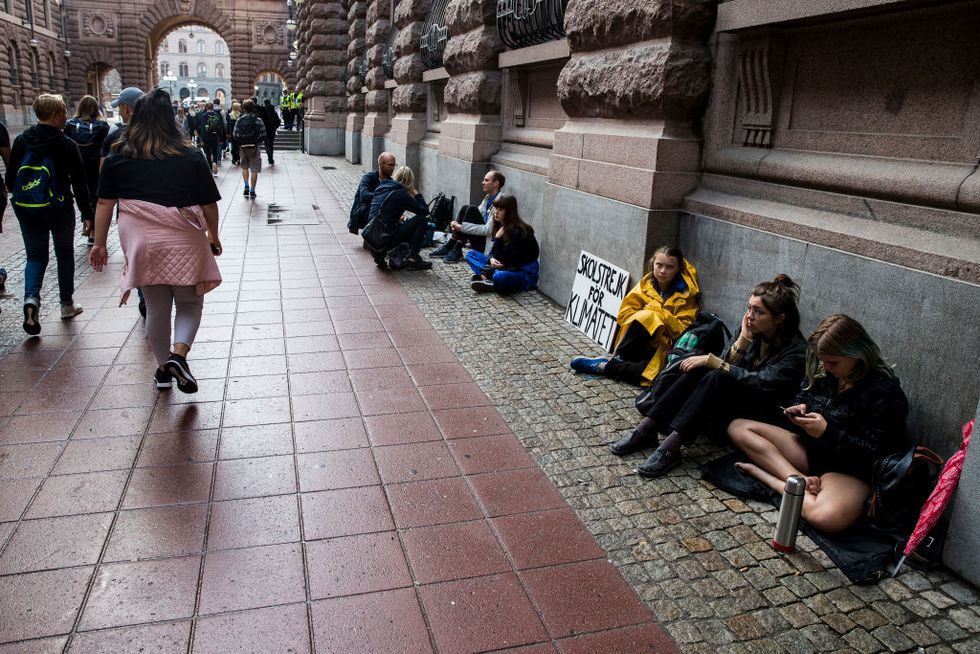 Getty
And, suddenly, millions of people were inspired.
Within a year, her message had spread like wildfire...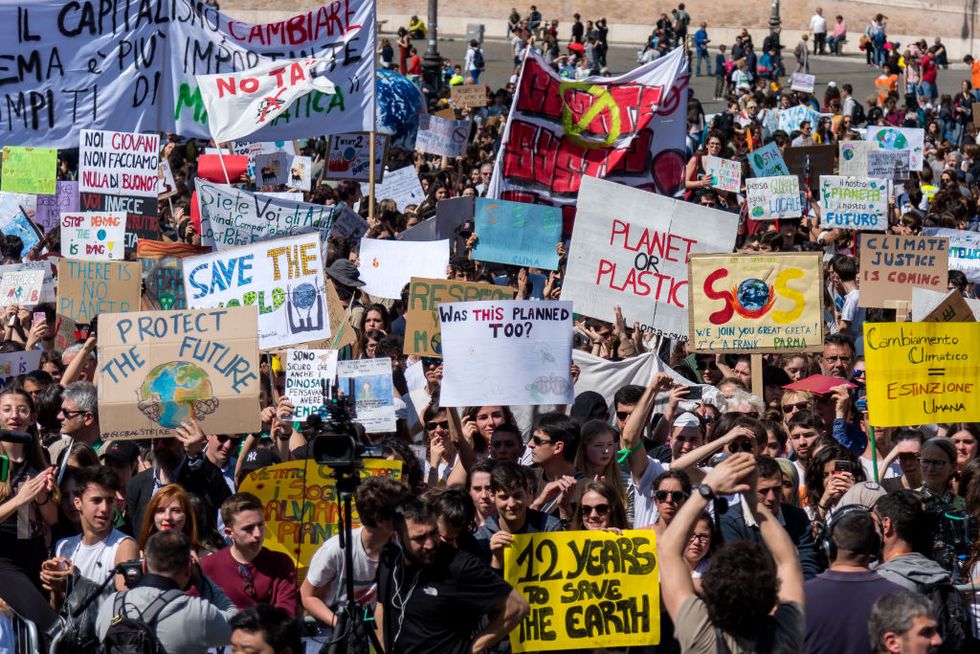 Getty
And millions of people all over the world had taken to the streets to fight against climate change.
2019 was a whirlwind year for the teenager.
Her damning speech went viral...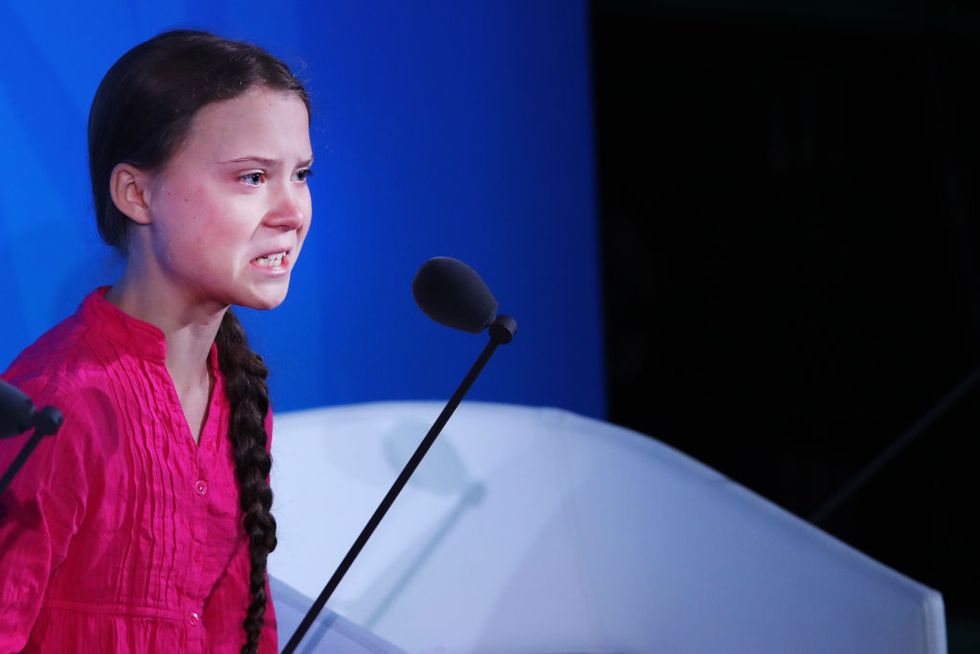 Getty
The activist blasted world leaders and politicians for their lack of action regarding climate change. "How dare you," she exclaimed. "I shouldn't be up here. I should be back in school on the other side of the ocean, yet you all come to us young people for hope. How dare you?"
So, fast forward to 2021...
The now eighteen-year-old Thunberg has become somewhat of a household name.
She was nominated for the Nobel Peace Prize last year...
And was declared as TIME's Person of the Year for 2019.
She has risen to unprecedented levels of fame...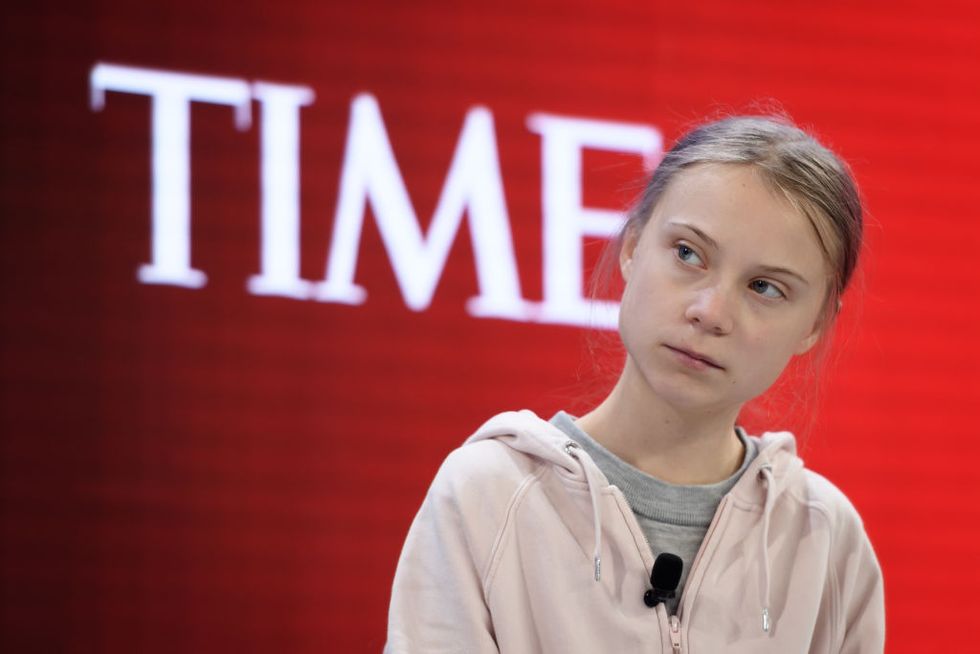 Getty
And her unwavering commitment to saving our planet continues to inspire people to live more sustainably every day.
But alongside her admirers are her critics...
And former POTUS, Donald Trump, is one of those vicious critics.
Of course, we all know that Thunberg didn't agree with Donald Trump's policies on climate change...
Getty
Especially
when he made the decision to pull out of the vital Paris Climate Agreement.
The teenager has publicly slammed Trump on several occasions...
Which, of course, never went down well with the former hot-headed president!
Trump would often take to Twitter (before he was banned, of course) to slam and degrade Thunberg...
And in a very childish manner, the former president would enjoy tearing apart her name and legacy.
It was enough to drive anyone crazy...
But thankfully, Thunberg took it all with a pinch of salt and simply ignored Trump's nasty comments.
And now, a couple of years on from her and Trump's public feud...
She's decided to open up about it all.
Appearing on the U.K's breakfast show, Good Morning Britain, on April 9th, Thunberg spoke about her upcoming documentary...
YouTube / Good Morning Britain
And she touched upon Donald Trump's hatred of her.
Thunberg was asked about the time she responded to Trump telling her to "chill" and "watch an old-fashioned movie" on Twitter.
YouTube / Good Morning Britain
For those who don't remember, the activist tweeted back at Trump when he lost the election, saying: "Chill Donald, Chill!"
"I don't see it as 'I want revenge' or something. I try, as much as I can, to not speak about individuals. Because that's what they [politicians] do," she said when asked about her catty response to the former POTUS.
She then added:
YouTube / Good Morning Britain
"But of course, it is very hilarious when they write and say these kinds of things. It's a very clear sign that they are seeing the climate movement as threats, and rather than speaking about the climate crisis itself, they try to shift the subject to someone like me."
You can watch Thunberg's full interview here:
And for more news, scroll on...