Hollywood legend Jane Withers has died aged ninety-five.
Withers' daughter confirmed the devastating news to PEOPLE, that the former child star died in California on Saturday, surrounded by loved ones.
"My mother was such a special lady. She lit up a room with her laughter, but she especially radiated joy and thankfulness when talking about the career she so loved and how lucky she was," Withers' daughter Kendall Errair said in a statement.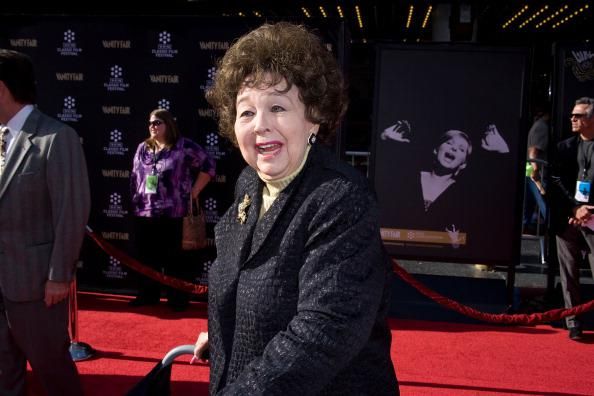 Getty Images
And people have been sharing their tributes in memory of the star...

One Facebook user wrote: "Loved her!! My Mom was a year younger and a big movie fan who passed in 2018. Hope they meet up in heaven!!"
While another commented: "She was so rotten in the ST movies. Shows what a good actress she was."
"RIP Jane Withers. My heart and prayers go out to your family." A third wrote.
Withers first broke out into the film industry with the film Bright Eyes, back in 1934, where she worked alongside Shirley Temple. She played the character of the spoiled Joy Smythe, and her talents were immediately noticed by Fox Film.

She was then signed onto a 7-year contract with the corporation. She got her first starring role in the film Ginger in 1935.

She later wrote and starred in Small Town Deb, which she played to try and get into more mature roles. And at twenty-one, Withers retired from Hollywood to start a family. She ended up marrying twice and having 5 children.
Withers was born on April 12, 1926, in Atlanta. And according to Vanity Fair, her mother named her Jane, so that "even with a long last name like Withers, it would fit on a marquee."
Well, who didn't love Jane Withers? Goodbye to her. https://t.co/to6sbrqEyE

— Benjamin Dreyer (@Benjamin Dreyer) 1628457628.0
The young actress started tap lessons at 2 years old, and she was cast in the Saturday morning show Aunt Sally's Kiddie Revue after she won a contest. After this, Withers landed her own radio show when she was 3-years-old, where she sang, danced, and did impersonations.

Just before her 6th birthday, her mother moved them both to Los Angeles to pursue a career in Hollywood. "Mother was determined to have only one child, a girl, who would go into show business, which she had wanted to do so much herself," Withers told PEOPLE back in 1974.
"In fact, Mother turned down several marriage proposals because the men wouldn't go along with the plan," she continued. "When she was carrying me she'd study movie marquees trying to decide on a name to go with Withers. She taught me to sing, although she doesn't sing on pitch herself. Luckily I do, although I never know what key I'm singing in. She'd take me to the movies when I was 2 and 3 so I could learn."
Related Articles Around the Web