Dads often get a pretty bad reputation. Unlike moms, who are basically internet heroes, dads are often seen as a little bit... Less attentive. And one story from this week seems to suggest that's exactly the case - although what the kid managed to get away with behind her dad's back is pretty impressive.
A dad shared a viral picture of his toddler that every parent can relate to. Having turned his back for just a few moments, he came back and discovered his daughter had eaten an almost inhuman amount of yogurt. Scroll on for the hilarious image.
Being a dad is super rewarding.
The love and bond you feel with your offspring is incomparable to anything else out there.
But dads tend to have a pretty iffy reputation.
Unlike moms, who tend to be seen as super hardworking and selfless beings, dads in popular culture tend to... err on the side of deadbeat.
And when a dad is left in charge?
Well, that tends to be when things start to go awry - as this story proves!
Because let's face it ...
When left to their own devices, young kids tend to get up to all manner of antics. If there's something bad to be done, best believe a kid will find it.
And one area where kids are primed for bad behavior?
That has to be around food. But one toddler absolutely excelled herself this week, in a hilarious story shared on Facebook.
This is Aaron Whysall.
He's a dad from Grimsby, a town in the north of England, and he had a very "dad" moment.
He was looking after his three-year-old daughter.
But, as she was safely strapped into her chair, he thought he could nip out for a look in the garden for ten minutes.
But, alas!
As soon as he came back indoors, Whysall realized he'd made a terrible mistake. "I was in the garden for 10 minutes. When I came inside to check on her, I saw that she had helped herself to 18 yogurts," he
told Today Parents
.
And people are absolutely loving the image.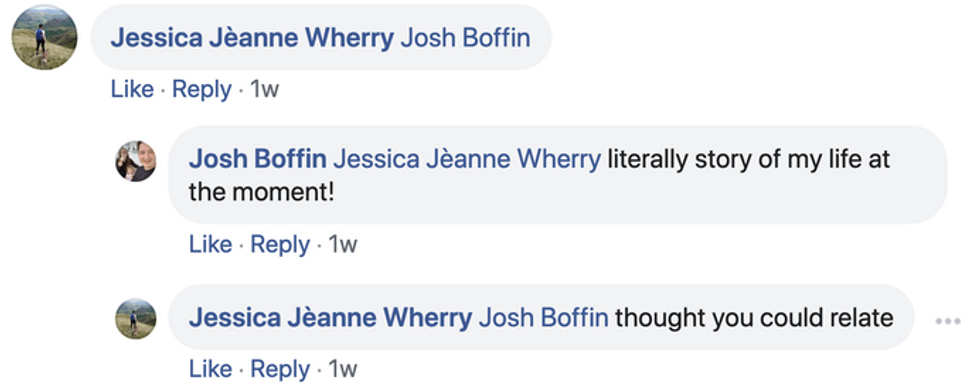 via: Facebook
The neatly-emptied containers of yogurt alongside the proud look on his daughter's face makes for a pretty comedic shot.
But parents noticed something else.

via: Facebook
It could have been a lot worse - this kid is a remarkably neat eater! Want a cute way to ensure your baby is alright when they're out of sight? Scroll on for an innovative new babygro that has the whole internet talking!