Kim Kardashian recently showed off a more "natural body" amid rumors that she's had a butt reduction...
And it seems as though everyone has been left stunned...
Have a look at the photos for yourselves...
Now, let's be honest, the Kardashians have such a big influence.
They've all starred in one of the most successful reality shows of all time and each of the sisters has a massive following on social media.
The Kardashian-Jenners are more than just influencers, though.
They're truly impressive entrepreneurs and businesswomen. Whatever you think about them, you can't deny that they've done well for themselves.
Especially coming from (pretty) humble beginnings.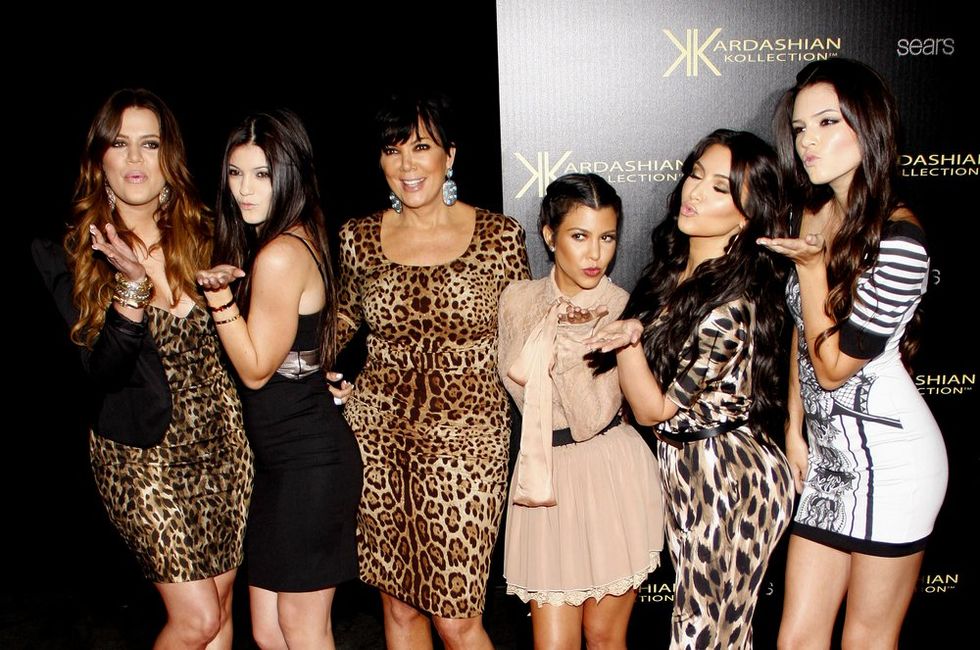 via: Shutterstock
Sure, they've always had an element of wealth and fame - but back when 
Keeping Up With The Kardashians 
started, the sisters certainly weren't the biggest Hollywood success story.
They've come a long way.
via: Getty Images
And more and more, the family are being respected as major players, particularly in the realms of fashion and beauty.
Although it's certainly no secret that the siblings have stirred up their fair share of controversy over the years.
But there's one sister who seems to land themselves in hot water more than the others...
Kim frequently seems to get on the wrong side of fans.
For instance, the star was previously accused of blackface.
The accusations came after this magazine cover was released:
Kim Kardashian by Alix Malka, 7HOLLYWOOD, Winter 2020. https://t.co/UII8EZCFxj

— Couture is Beyond (@Couture is Beyond) 1576855050.0
The photoshoot was for 7Hollywood, an "L.A.-based biannual fashion, celebrity, and art magazine distributed worldwide." The shoot was supposedly inspired by Elizabeth Taylor, however, many saw these shots and immediately got the impression that Kim was channeling (or appropriating) Black culture instead.
Her skin had been noticeably darkened.
GIRL WHAT IN THE BLACKFACE FUCK IS THIS???

I'M SO SICK OF YEWWW pic.twitter.com/haPnpnzn2d

— ashley yates (@brownblaze) December 19, 2019
Whether it was spray tan, strange lighting, or overuse of photoshop, it's not a stretch to say that Kim was unrecognizable in the snap.
Kim has also been frequently mom-shamed.
Whether it's letting her daughter, North, wear makeup or allowing her to wear hooped earrings - the parent-shamers are never far away.
Remember when this photo caused a stir?
(North West, 6, Wears A Nose Ring To Church With Kim Kardashian & Kanye West — See Pics) has been published on Holl… https://t.co/n1GxjJdNZl

— Evelinka Könke (@Evelinka Könke) 1574096905.0
North was seen sporting a faux nose ring. The questionable jewelry choice came just weeks after her newly religious dad, Kanye, put a strict ban on her wearing makeup.
And then maybe one of her most controversial...
Brace yourselves...
The social media mogul was accused of photoshopping her own kids...
But mainly North.
Here's the picture in question:
She was accused of making her daughter look thinner in the photo.
And we can't forget about this old gem, can we?
I think we can all agree that Kourtney was photoshopped into the latest Kardashian family photo https://t.co/XUUuSHxzif

— Gibson Johns (@Gibson Johns) 1608741255.0
Fans were quick to point out that Kourtney looked like she'd been photoshopped into the picture.
Is Kourtney photoshopped in?
I guess we'll never know...
But now, Kim's the talk of social media again...
via: Getty Images
And it's all because of a recent outing to the beach.
Kim was on vacation in Malibu with her friend, when people noticed that she looked a tad bit different.
via: Getty Images
And it was all because of her behind.
In the past few weeks, fans had been noticing that Kim's butt looked smaller than usual which sparked rumors that she may have had some of her implants removed.
"You look better with lesser implants Kimmy," one follower commented, with another adding: "I swear her [butt] looks so different."
Others even commented that she looked "much better" since the alleged removal.
Bikini-clad Kim Kardashian and Stephanie Shepherd Suganami hit the beach https://t.co/EuXSyncMi9 #SM pic.twitter.com/ER3SUXbvg1

— Woody (@Knewz_Currently) September 29, 2021
The forty-year-old mom has never denied having implants in her derrière, but she's never addressed her curves as openly as some of her sisters, though we're well aware that she's had some cosmetic work done.
​Either way, she looks stunning.
Keep scrolling for more news...