When it comes to eating out, a safe choice for lunch is always a sandwich…
An easy delicious and hearty meal, sandwiches have the amazing ability to make sure you remain full and satisfied until dinner time.
You can have whatever you want in a sandwich! As long as you have two slices of bread, you can make your sandwich any way you like.
You can fill it with cold meats, cheeses, or even add a sprinkling of lettuce – for a refreshing crispness. Then of course, you have add some sauce in, be it mayonnaise, ranch or just a simple ketchup.
And, the best way to finish your sandwich is by adding on a few pickles or onions, just to give you a punch of flavour.
But what if you could have the pickle instead of the bread?
How does that sound?
Why put pickles on your sandwich?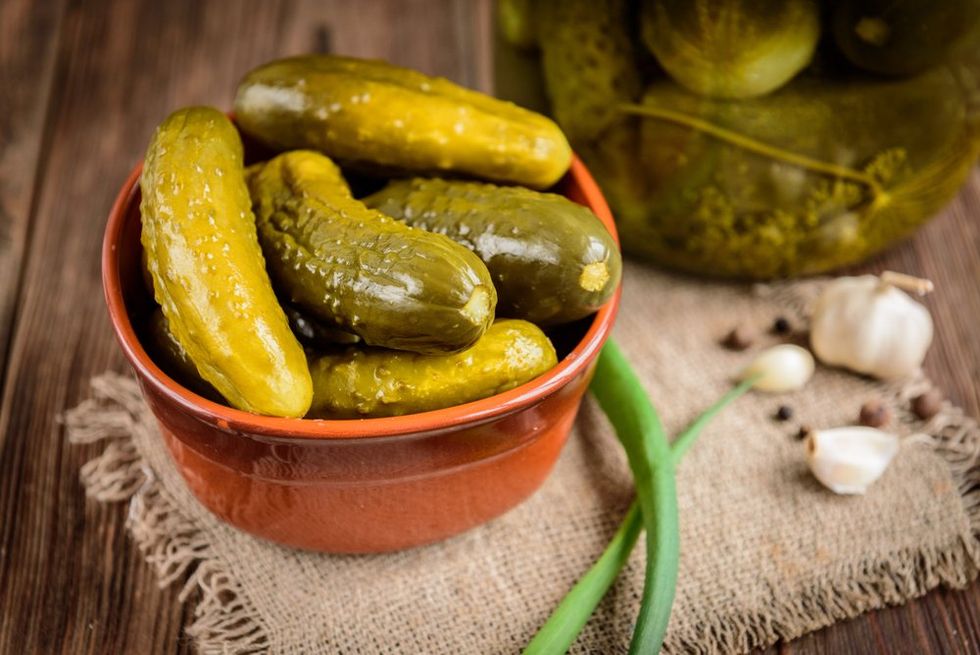 via: shutterstock
Because they are strong, pungent, and can really give your lunch a unique flavour.
But what if you could have a sandwich which is basically 90% pickle?
Yes, a sandwich like this exists in the world, you won't believe it when you see it.
It all started in New Jersey.
Where a small restaurant called 
Elsie's
 had an amazing idea to create a truly unique sandwich experience.
Instead of using bread….
They use pickles.
Yes, this is a thing!
You may now be shaking your head in disbelief, but we have proof that these sandwiches are a thing.
How does it all work?
Well, like in any sandwich joint, you can either build your own sandwich, or ask for the filling of a speciality sandwich.
But they don't put it in bread.
Instead, the filing will then be added to a large kosher pickle, which has been split down the middle.
Then you have a whole range of toppings to choose from.
From meats, cheese, spicy wasabi, and even mayo. How amazing does that sound?
Apparently, the sandwich is actually a healthy choice.
You may find this hard to believe, but this sandwich is also healthier than the average sub because it's low in carbs, due to the lack of bread.
So it's a win-win situation!
And who can say no to a sandwich like this one?
If you can, then why don't you look at the other options they have?
If you prefer a thinner pickle, they also offer roll-up sandwiches.
They're basically like two-bite wraps.
You can choose between pickles or cucumbers, one order can get you six pieces – giving you the perfect lunchtime snack.
Sandwich shop without the bread.
Katherine Cohen, co-owner of Elsie's, said: "So essentially, we're a sandwich shop without the bread."
And it's all a family secret.
"We have a family pickle recipe that we resurrected." Well, thank God they did because these sandwiches look amazing!
Are you a pickle lover?
Then make sure to get one of these sandwiches during your life.