Prince Harry is no stranger to bereavement. When he was just 12-years-old, himself and his brother William, tragically lost their mother in a car crash.

Now, Harry has penned an absolutely heart-wrenching message to children who are also going through a bereavement in a new book.
Keep scrolling to check it out.
We all know that Prince Harry and Meghan Markle are seeking a more normal and private life since stepping down from the royal family...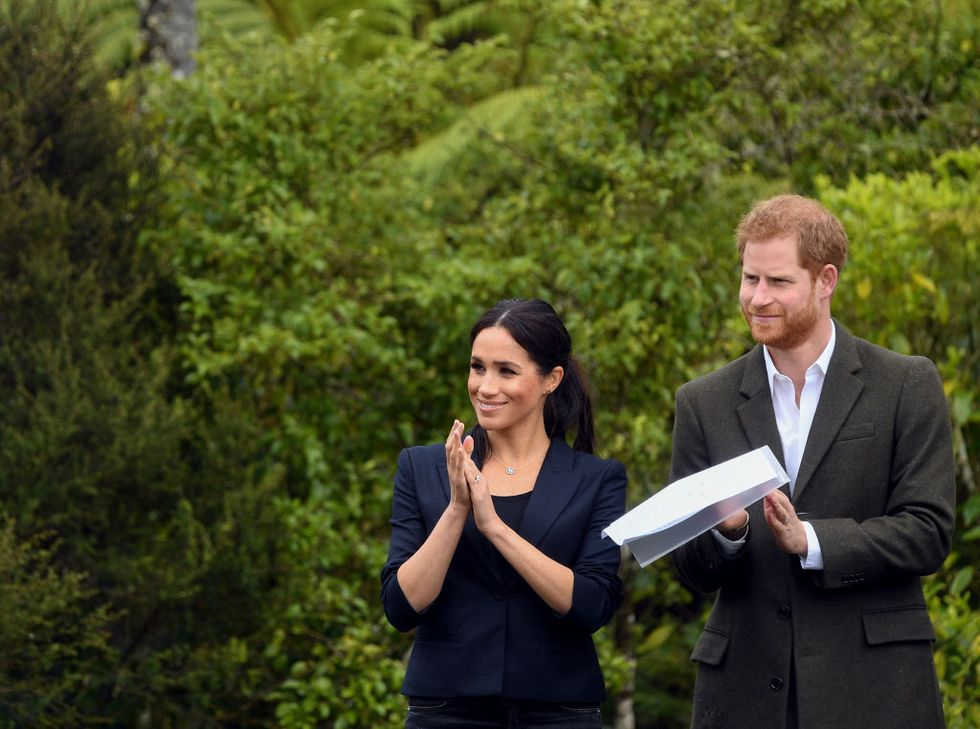 But it turns out that they've hit a few bumps along the way.
With some adventures not quite achieving the success they might have hoped for...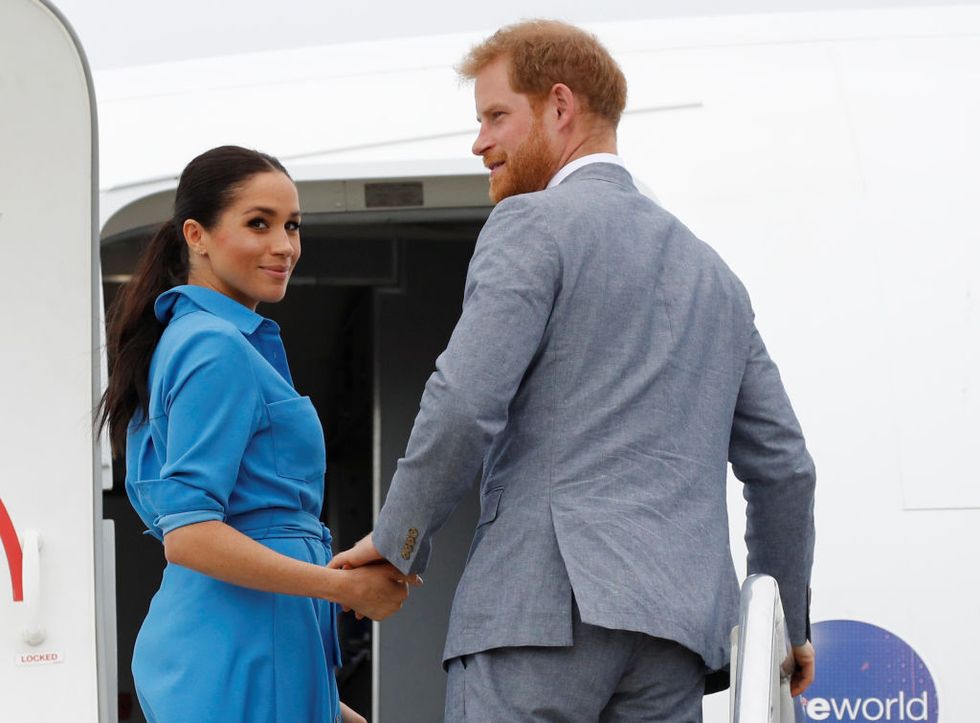 Including their highly anticipated biography!
Now, the whirlwind love story began back in 2016.
When Meghan Markle started dating Prince Harry, her career as an actress seemed to be instantly swapped for a life fulfilling royal duties.
It was rather unexpected...
But Harry seemed to be besotted with his new love interest and it didn't take him long to cement her as his serious girlfriend... including taking her to meet Queen Elizabeth just a few months in!
After a year of dating, Harry and Meghan announced their engagement...
They married in May 2018...
Which made Meghan an
official
part of the royal family.
It was the most magical of days...
And Meghan was christened with her official title, the Duchess of Sussex.
The couple announced their pregnancy shortly after the wedding...
Even though the little family seemed to radiate with happiness...
Things were far from the case behind the scenes as Meghan was relentlessly attacked by the British press and public.
Anything she did or said...
The British media had something to say about it. Whether she was being branded as a diva, a control-freak, a "monarchy ruiner," and
even a bad mother
, Meghan received it all.
Even though Meghan bravely put a smile on her face throughout it all...
There's absolutely no doubt that she was struggling.
Meghan and Harry made the bold decision to step down from royal duties a year ago in January 2020.
This came as a huge shock worldwide...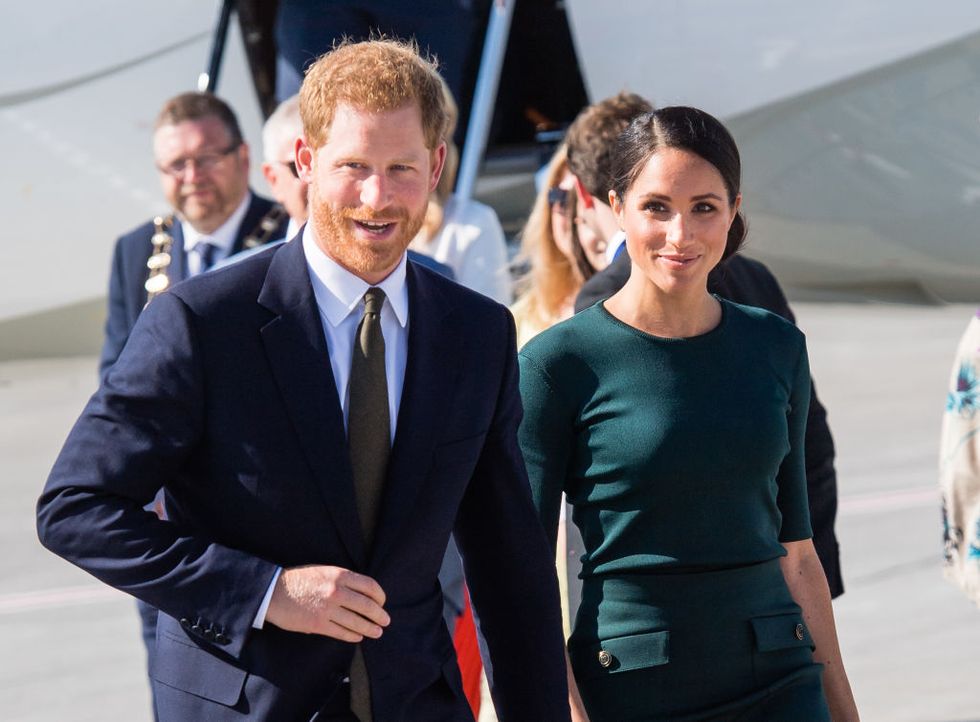 But
nobody
was more shocked than those in the royal family.
Apparently, the Queen wasn't notified of Harry and Meghan's plans to step down from the family until after their announcement on social media.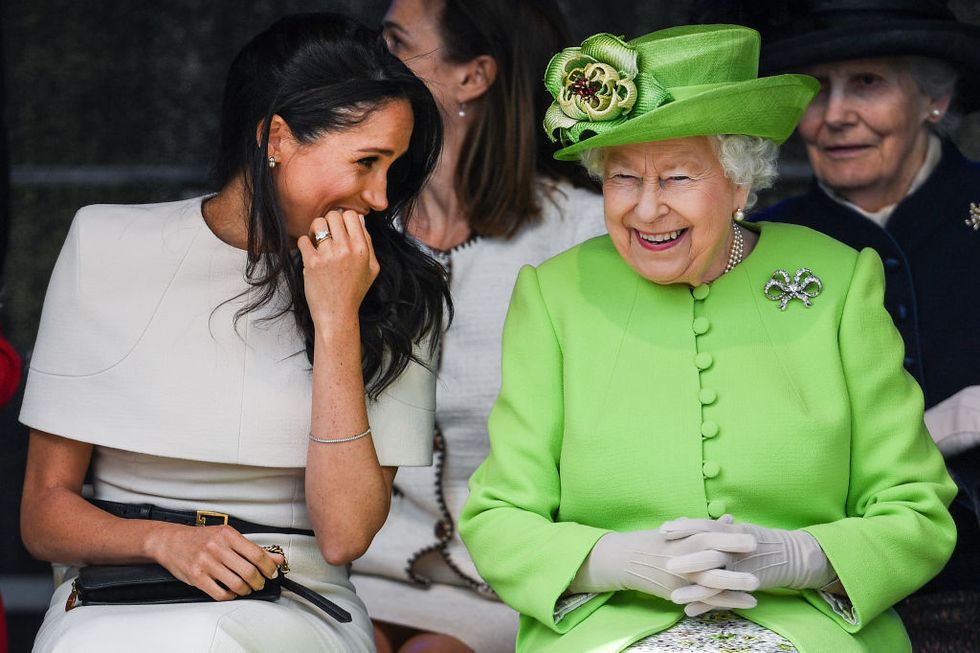 Her Majesty
published a statement
shortly afterward, which read: "Discussions with The Duke and Duchess of Sussex are at an early stage. We understand their desire to take a different approach, but these are complicated issues that will take time to work through."
Harry's relationship with his brother William also reportedly came under strain following his departure.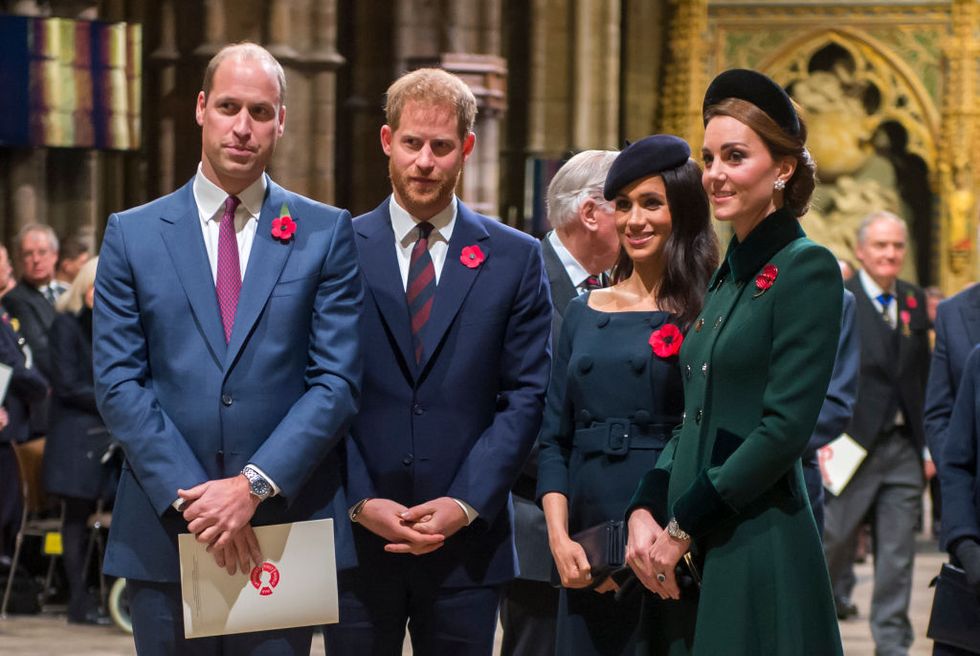 The future King of England was reported to have distanced himself from Harry and Meghan, with claims surfacing that the pair didn't speak for
months.
Even though the family is now residing in Los Angeles...
Meghan and Harry are
still
receiving a lot of heat from the British press for "breaking up the royal family."
She and Harry continue to claim that they want more privacy as a family...
But the British public is finding this hard to believe considering the couple are yet to give up their royal titles and as well as still receiving funding from the British taxpayer.
The pair also revealed that they will be venturing into the world of TV...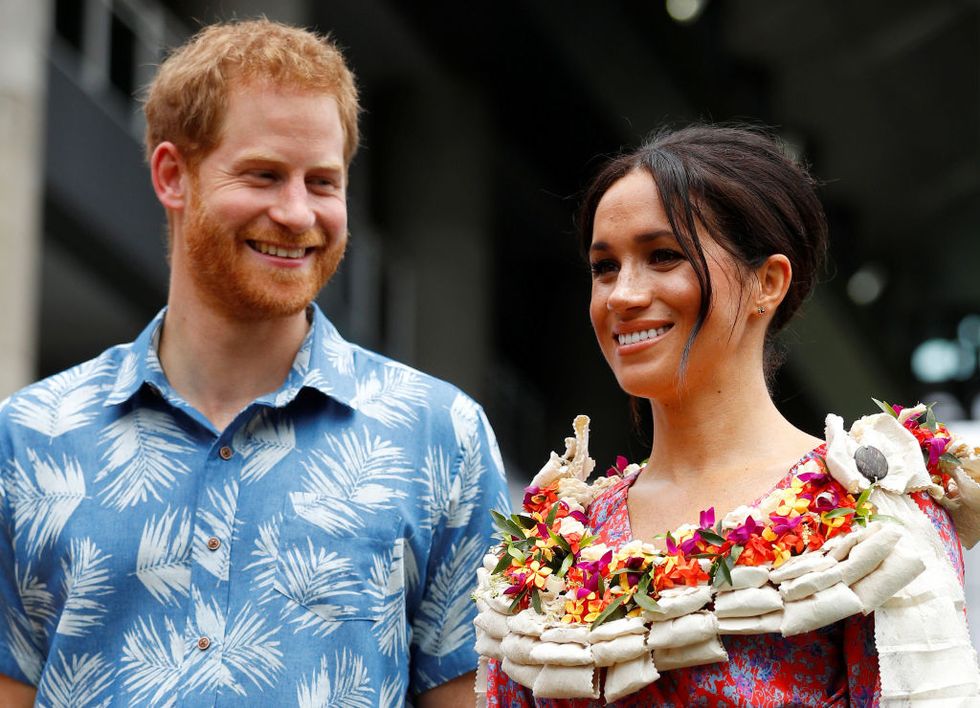 Leaving fans of the royal family
completely
baffled.
Reports also surfaced that Harry and Meghan have signed a $143 million deal with Netflix for a reality series.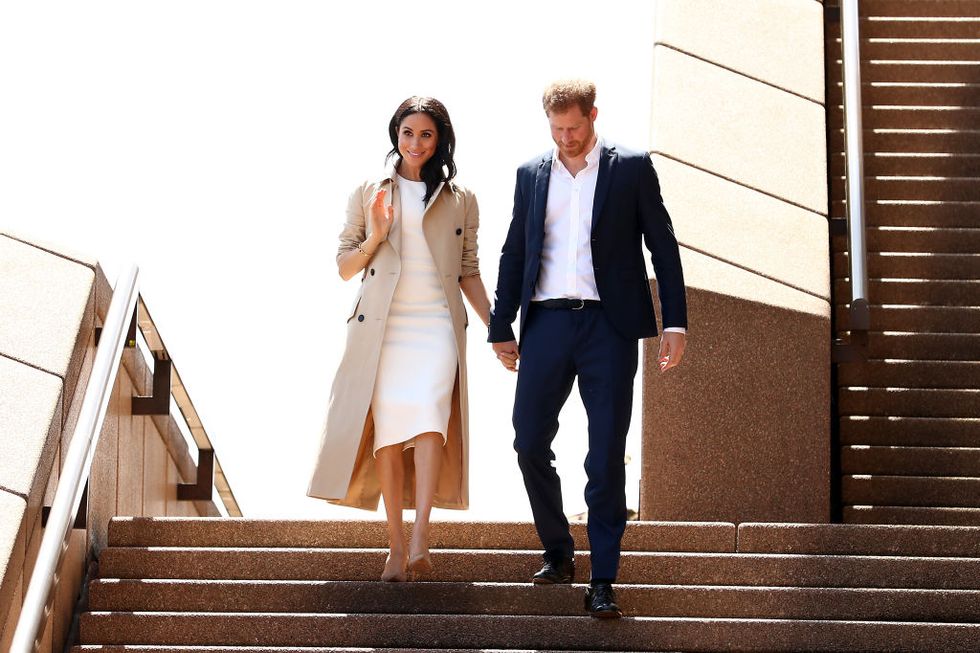 They have been
reported
to want to "work behind the cameras" with Netflix so people can see "the real Meghan." A source explained how the vision of the show will be tasteful: "They want to give people a glimpse into their lives. They may have had all these lofty ideas about producing epics highlighting environmental causes and the poverty gap, but Netflix obviously wants their pound of flesh."
If it happens, it will hopefully have more longevity than their other explorations.
As their biography,
Finding Freedom
, is now being sold with a substantial price decrease just 5 months after being released.
The book, which was released in August last year, was originally a huge success.
The biography was written by Omid Scobie and Carolyn Durand, and although the couple claimed they did not contribute to the book, it contained
a lot
of intimate knowledge.
It offers a glimpse into the couple's life as senior royals, while discussing their shocking exit.
The
Daily Mail
reports that one of the authors, Omid Scobie, said that while they did not interview the couple, many friends gave them insights - providing "a lens to the couple through their friends and their circle of aides."
Initially priced at $27, the book was declared a bestseller...
And the
Daily Mail
reported that 31,000 copies of the book were sold in the U.K in the first five days of its release, according to figures from data provider Nielsen Book.
When first released, author and royal correspondent, Scobie took to Instagram to thank people for its success.
#FindingFreedom
and helped make it a global bestseller on the first day of sale. Your support means everything and I really hope you enjoy reading it."
And the latest Harry news is absolutely heartbreaking.
Now of course everybody knows that when Harry was just 12 years old, he and William, lost their mother Diana, in a tragic car accident.
Now, Harry has penned a heartbreaking message for children going through a similar thing.
In a new book created for children who have lost a parent to COVID-19.
The book, "Hospital by the Hill," tells the story of a child whose mother died from COVID-19 while working on the front lines of the pandemic.
Writing the foreword to the book, Harry opened up about the hole his mother's death left within him.
He wrote:
"I am my mothers son"- Prince Harry, 2020 pic.twitter.com/bdzA8Gb1jh

— Myra (@SussexPrincess) January 13, 2021
When I was a young boy I lost my mum. At the time I didn't want to believe it or accept it, and it left a huge hole inside of me. I know how you feel and I want to assure you that over time that hole will be filled with so much love and support. When a parent goes to heaven, I was told their spirit, their love and the memories of them do not.
"They are always with you and you can hold onto them forever."
Hospital by the hill is a book we've created which tells the story of a young person and the loss of their mother, who had been working on the front line.

We are providing these books for free to any child or young person in the UK affected in this way.

Link in bio. pic.twitter.com/efkxyrWUfR

— Hospital by the hill (@ByHospital) March 19, 2021
It's a truly heart-wrenching message.
Let us hope Harry's words go onto help children struggling to deal with the loss of a loved one.
This has been such a worthwhile project to work on. Delighted it already seems to be raising awareness and creating such supportive feedback for affected children and families. Keep those positive messages coming, any one of them could lend some comfort somewhere. https://t.co/BT2qFjiQ1F

— Chris Connaughton (@intextchris) March 20, 2021
And the book as a whole has already been met with widespread praise...