WHAT?! Yeah, no this isn't some kind of week-late April Fool's Day joke. If you weren't already aware, stories around Allison Mack's participation in an insane New York sex cult began swirling back in 2017. And honestly, who could blame you for missing this one, what with the fresh new world of the Trump White House back in 2017. There was just too much news. And if you did manage to read all of the insanity that is this story, kudos to you, you cult-loving psychopath. You and me, we're kindred spirits.
We're going to get into the meat of her trial in a sec, but if you are one of the uninformed, read until the end where we recap exactly how we got into this huge mess in the first place. Trust me, you don't want to miss it — it's a doozy.
But for now, let's take a quick journey to a little courthouse in New York City.
Let's start with a timeline of events.
At the end of last week, jury selection began.
12 Angry Men-style, Mack just ripped the bandaid off with an out of the blue guilty plea.
Usually, cases don't go to trial if a defendant is issuing a guilty plea, so this is as much of a shock to the courts as it is to us.
So what exactly did she plead guilty to?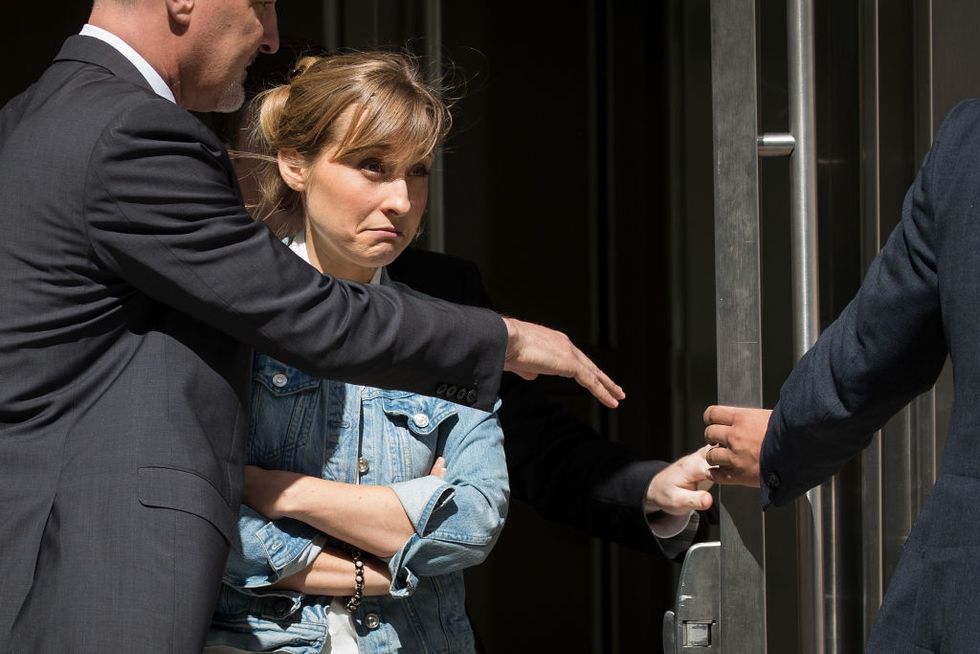 Through tearful eyes,
Mack pleaded guilty
to charges that she manipulated women into becoming sex slaves for her cult's "spiritual leader."
Mack, who's only 36 years old, admitted to her crimes and apologized to the women she exploited.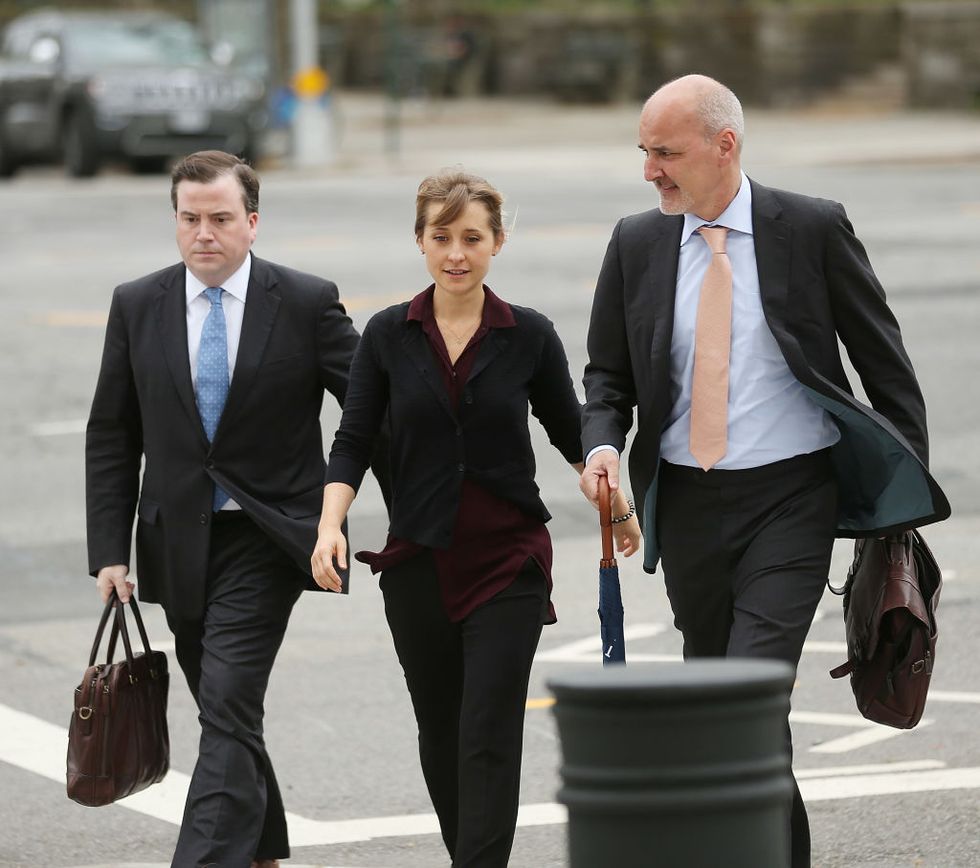 At least it sounds like she feels sorry for the women she helped abuse. It's possible that she was also abused herself.
Her statements on the leader of cult NXIVM (pronounced Nex-e-um) were pretty damning.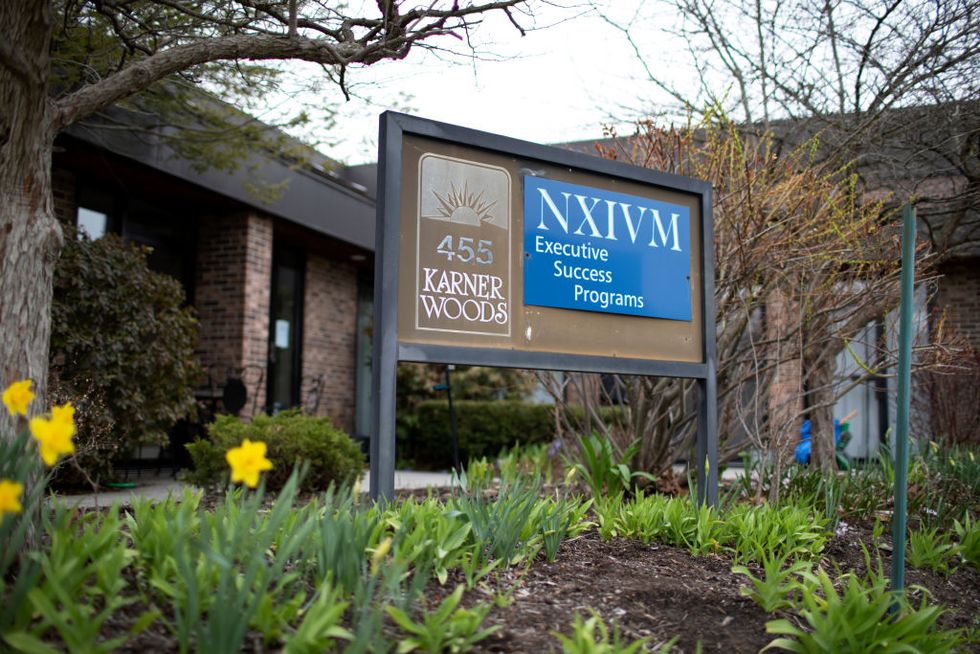 "I believed Keith Raniere's intentions were to help people, and I was wrong."
Her sentencing date is set for Sept 11.
We won't know if this date holds, as Mack could reach a plea deal with prosecutors (or, more likely, already has).
Mack's decision means that she won't have to stand trial alongside alleged cult leader Keith Raniere or higherup Kathy Russell.
That sounds like the first good idea Mack's had in a long time...
Both other parties have already entered not guilty pleas and have denied all wrong-doing. 
Because if there's one thing I know about being in a cult, it's 'deny, deny, deny'.
Opening statements for the case are still set for April 29.
But Mack will more than likely be absent until later in the trial. No word on whether or not she's expected to be a witness.
Mack claims that her actions were at the sole direction of Mr. Raniere.
Not gonna jump to conclusions because of that whole "innocent until proven guilty thing" that America supposedly stands for, but come on.
If I were making a movie about a cult leader, I would totally cast this guy.
Or just get Martin Starr of 'Silicon Valley' to play him in the movie adaptation.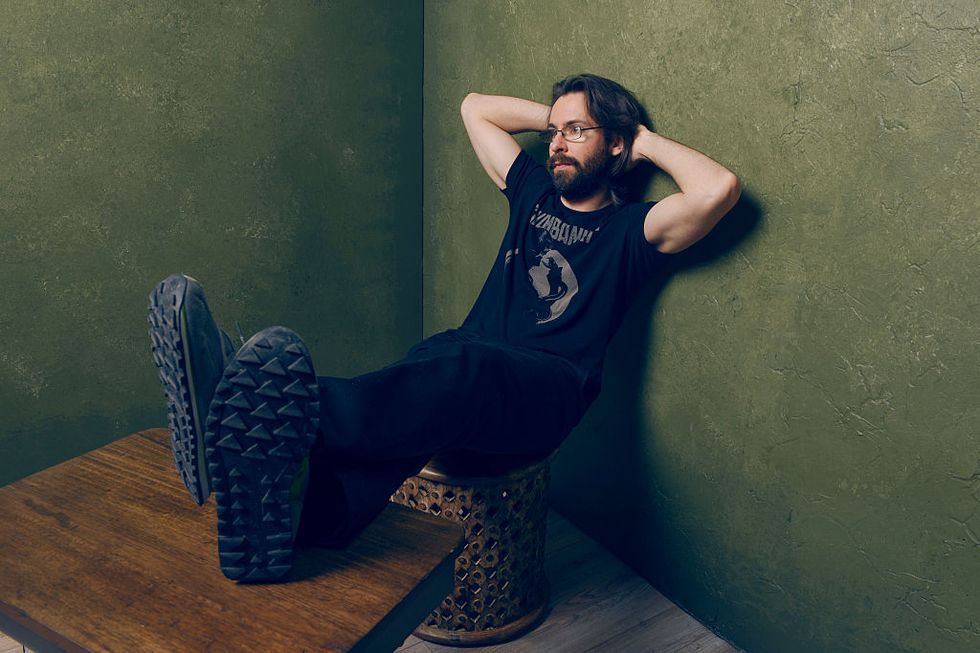 Those are two different people. Seriously. Also, do you think we could get Allison Mack to play herself? Probably not.
The
court claimed
that Mack would obtain "compromising information and images of women – called 'collateral' that she threatened to make public if they didn't perform 'so-called acts of love.'" Okay, so that doesn't sound great.
So how did we get into all this mess in the first place, who is Allison Mack, and what exactly is NXIVM anyway?
Lotta questions, let's answer them.